Man. Utd now enter a tricky spell of fixtures that sees them ranked second-bottom on our Fixture Analyser for the next six gameweeks, and B. Fernandes is still owned by nearly a quarter of all Fantasy Premier League (FPL) managers. Mané on the other hand is owned by just 2.8% and their numbers are compared for the season so far using the Fix Heatmaps feature.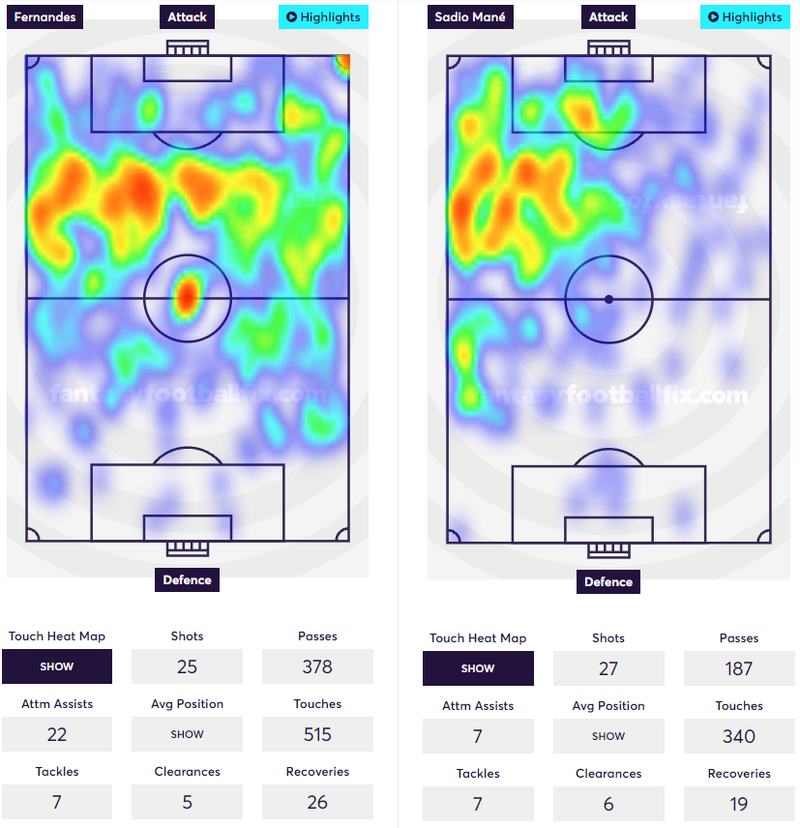 As the above touchmap shows, B. Fernandes is having to do a lot more defensive work than Mané and completes significantly more passes (378 to 187). Despite this additional defensive work, the Portuguese international is still occupying dangerous positions but it is immediately noticable that in terms of penalty box touches, Mané is way ahead. On the basis of this touchmap, Mané definitely has more goalscoring potential due to his presence in more threatening areas.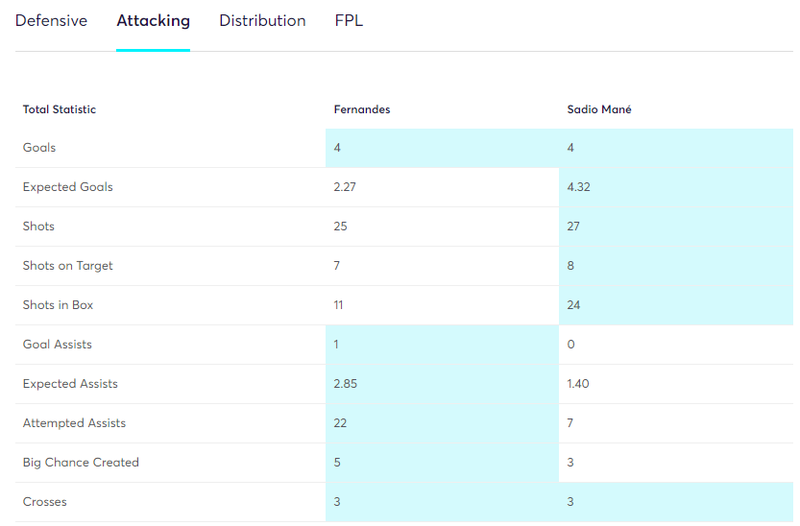 The pair are tied for goals but the underlying numbers paint a different picture. As per our Opta Stats Sandbox, only Salah (24) has taken more shots in the box than Mané (23) this season, and this is where the difference is clear. Even though B. Fernandes has taken a similar number of shots (25 to 27), only 11 of these have been in the box as per our Opta Stats Sandbox which explains why Mané is so far ahead for Expected Goals (xG) (2.27 to 4.32). However, B. Fernandes creativity is unmatched, no player across all positions has created more chances this season than the Red Devil's midfield magician (23), and his Expected Assists (xA) is double that of Mané's (2.85 to 1.40). 
Given the fixture swing and the difference in ownership, those managers that still own B. Fernandes could benefit from a switch to Mané, with the Liverpool attacker looking like a great differential.